<<あけましておめでと2010 | ホーム | ザ・2009年を振り返る。>>
RECORD CLUB
"All Come To Meet Her"
Record Club: Skip Spence "All Come To Meet Her" from Beck Hansen on Vimeo.
colorspace
Melanie Pullen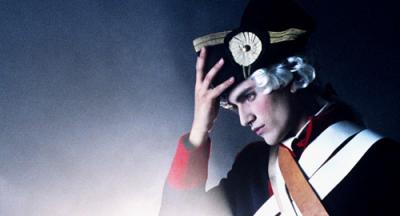 Colorspace is pleased to present an installation of Melanie Pullen's photographic series Violent Times. Comprised of large-scale lightboxes and photographic prints, the exhibition explores the depiction of war beginning with the fantasy and glamour of historic painting, progressing toward the reality conveyed in modern photography. Pullen says, "In Violent Times, I dramatized the aesthetics of early portraiture and battle imagery, creating an extensive series that questions our perceptions and our ingrained desire to glamorize violence." The historic use of imagery, style, and presentation has been modernized in Violent Times, with the use of saturated films, special lighting techniques, digital processes and modern printing methods. The effect is a highly stylized and cinematic representation of war that questions the accuracy and reliability of the mass media both current and historic.
We have a new show going on in our Colorspace page now. Check out the store to pick up an exclusive, limited edition Melanie Pullen T-Shirt, available here only as long as the show.
<<あけましておめでと2010 | ホーム | ザ・2009年を振り返る。>>
コメント
コメントの投稿
トラックバック

この記事にトラックバックする(FC2ブログユーザー) URL
| ホーム |